Featured post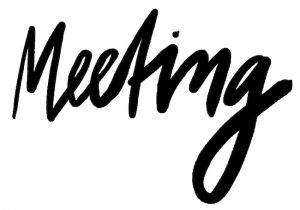 The 21st of February 2017. Come for the Pizza but stay for the news and information.
Negotiations between IAM local 1120 and Wajax are set to begin Tuesday January 17th with proposal exchanges followed by a full day of negotiating on January 18th.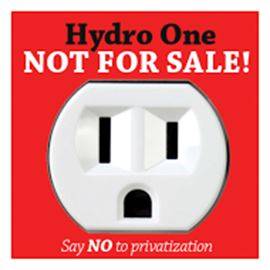 Premier Kathleen Wynne and her Liberal MPPs have started to privatize
Hydro One. 80% of Ontarians oppose this privatization because they
know it will drive our rates even higher. And the Financial Accountability
Officer says it will cost Ontario hundreds of millions of dollars in lost
revenue every year. Forever. Only the wealthiest citizens benefit from
hydro privatization; everybody else suffers
higher hydro rates and eroded public services.
The good news is that these privatizations can still be
stopped, and even reversed. But we need your help.
Please join us for this important meeting:
Tues., Feb. 9 at 7 pm
Finlandia Hall
314 Bay St., Thunder Bay
Greetings,
CUPE Local 87 (700) Inside and Outside workers could be on strike by November 1st.
These workers have been without a contract for 2 years and have been in negotiations for over a year.
Their employer (The City of Thunder Bay) is demanding concessions on benefits, plus a number of other provisions previously negotiated.
CUPE 87 workers deliver valuable quality public services to our community and deserve our support.
All Labour Council activists are asked to attend the CUPE Local 87 Rally-City Hall-Monday Oct. 24th-4:30 P.M.
Bring your flags and send a message to our City that these workers need a fair deal.
In solidarity,
Marg Arnone
Recording Secretary
Thunder Bay & District Labour Council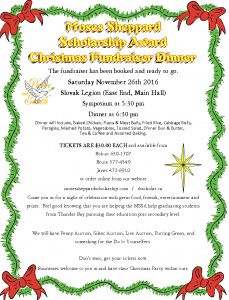 Friday, October 14
11:00 am – 12 (noon)
Moose Hall: 434 Fort William Road
The National Housing Strategy will look at the entire housing system in Canada, from homelessness, to shelters, to social and affordable housing, to rental housing and homeownership.
All Canadians deserve access to housing that meets their needs and that they can afford. Achieving good housing outcomes for Canadians requires collaboration among many partners.
All Canadians are also invited to share their ideas at www.LetsTalkHousing.ca or by using #LetsTalkHousing on social media before October 21, 2016. Your ideas will help shape the future of housing in Canada.
Friday, October 14
9:00 am – 10:30 am
Moose Hall: 434 Fort William Road
As we build on our momentum to grow the middle class and position Canada for the global economy of tomorrow, it is your insights which will shape our vision for Budget 2017.
Some of the themes we are going to touch upon include:
Where can we invest to create more and better jobs?
What opportunities should new graduates look forward to?
How can we ensure we position Canadian businesses to compete around the world?
How can we make sure our success is shared with those who need it most?
This session will be only one of the ways you can provide your input for Budget 2017. If you would prefer to share your ideas online, you may do so at: www.fin.gc.ca. You can also reach out to us on Twitter, using the hashtag #PBC17.
Tuesday, October 11
4:00 pm – 7:30 pm
Italian Cultural Centre: 132 Algoma Street South
Canadians, communities and workplaces benefit when everyone can participate equally in everyday life. There has been much progress in making our society more inclusive, but we can do better.
This is why the Government of Canada is committed to developing new accessibility legislation to promote equality of opportunity and increase the inclusion and participation of Canadians who have disabilities or functional limitations.
The Government of Canada is seeking your ideas for this new legislation, including:
feedback on the overall goal and approach;
whom it should cover;
what accessibility issues and barriers it should address; how it could be monitored and enforced;
when or how often it should be reviewed; how and when to report to Canadians on its implementation; and
how to more generally raise accessibility awareness and support organizations in improving accessibility.
Canadians are encouraged to participate in the local public session or the online consultation by completing the questionnaire in the language of their choice and preferred format such as digital, handwritten, video or audio submissions. Canadians can provide their input online or by telephone, mail, email, fax and TTY. www.canada.ca/accessible-canada
Thursday October 6, 2016
Ottawa, ON – "Working women can't wait two more years for pay equity legislation," said a disgusted Heather Kelley, IAM Grand Lodge Representative and Women's Rights advocate.
Kelley was speaking about a News Release issued by the Federal Government late yesterday afternoon: "Despite the Federal Government recognizing that pay equity is a human right, their release shows that this human right can wait, explained Kelley. "The government spent the last two years hearing from women across the Country, and we have examples of Provincial Pay Equity plans already working."
IAM Canadian General Vice President Stan Pickthall concurs: "This report does nothing for working women today; it just doesn't go far enough. Two more years of waiting for the legislation and then whatever time it will take for implementation.  We know that the Gender Wage Gap is real; will there be retroactivity for working women?"
"The Liberal government's strategy is very transparent," said Kelley. "They're dragging their feet – two years of consultation followed by another two years on how to frame and implement this legislation will bring them to the end of their mandate – providing them with the perfect election platform to attract women voters. It's manipulation of women's rights pure and simple."
The IAM joins the Canadian Labour congress in calling on Justin Trudeau and the Liberal Government to step up now with pro-active pay equity legislation.
"Why," asks Pickthall. "Because it's 2016."
Local Lodge 1120 members Jeff Ezack, Steward, Glenn Buchanan, Vice-President, Paul Bobie, Steward, Steve MacArthur, Steward and Peter Topetto, President and Directing Business Representative gathered today at 1200 Walsh St. W for a 2-day course on web design.  The course was facilitated by IAM Communications Representative Frank Saptel. The purpose of the course is to design a web site using WordPress for Local Lodge 1120 to communicate to its members and the public. Any and all positive feedback 🙂 would be greatly appreciated.